---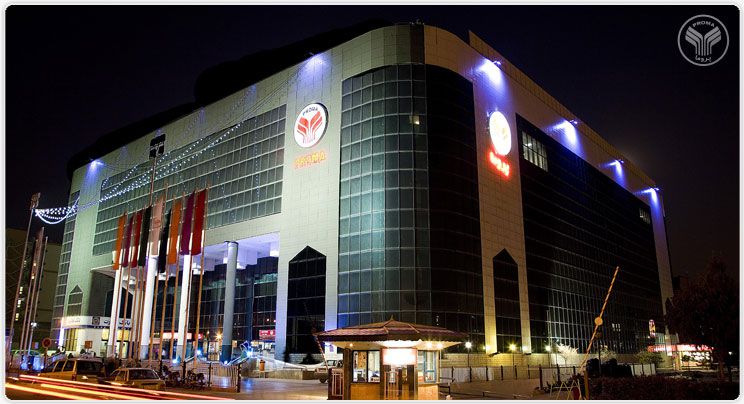 Mashhad Shop:
The construction of the Proma Commercial Complex began in 2000 with an infrastructure of about 25,000 square meters in the holy city of Mashhad and was launched in 2004. The facilities of the Proma Commercial Complex project include canteens, parking, coffee shops, bowling, billiards and more.
The modern facilities of the Proma Commercial Complex differentiate this complex from other similar business centers.
In the Proma Commercial Complex, a large supermarket equipped with a 6,000-square-meter infrastructure consisting of units of bread, sweets, nuts, protein, dairy, fruit and ... is located on the ground floor.
Features and Services:
US Central Heating & Heater Systems (KIRR)
UK C-TEC fire alarm system
Japan's TOA Central Paging System
Panasonic Central Telephone System (Japan) (500 lines)
Surveillance system and Swiss AXIS television surveillance
The entire facade of the Belgian Reflexes Blue Sky Glass
Covered parking lots of about 600 m² with ventilation system
Amylocompressor Tyrolean roof with original railings, made in the United States
UPS GE Manufacturing
Servers and all network equipment Legrand, Gigabyte, 3 - Com, Linksys, HP
Panoramic elevators, Italy
French Steps (OTIS)
Wireless Internet is free
Amenities:
Wireless internet
bowling
pool
ATM (ATM)
Amusement Park
Parking
Coffee Shop
Contacts:
Address: Ferdowsi Blvd., Janbaz Square, Proma Commercial Complex.
Phone: 5 -37637401 (051)
Email: info@promagroup.ir
Fax: 37637393 (051)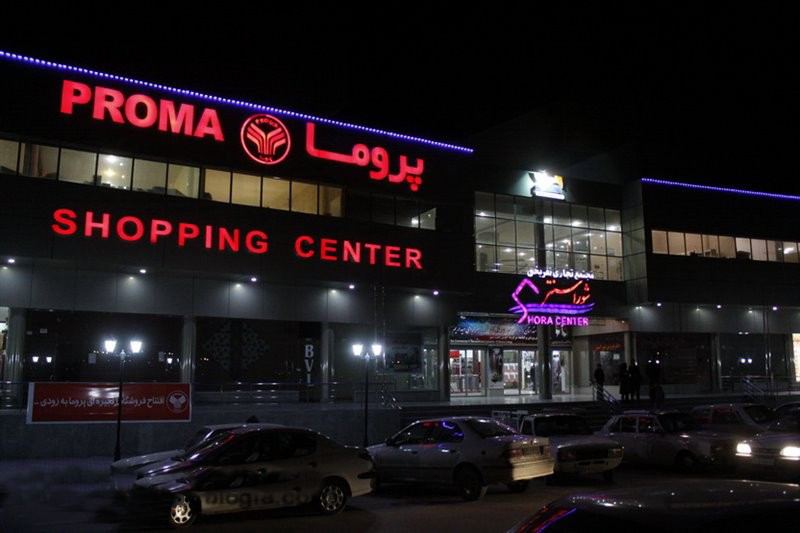 Parma Store Ardebil:
After opening its successful projects in the cities of Mashhad, Karaj, Tehran and Qazvin, Proma Group opened its sixth branch in Ardabil and on 16/12/2013 in an area of ​​over 3000 square meters. Supermarket equipped and modern Proma Ardaleh with the aim of providing services, quality, standard and sales of domestic products to the citizens with services such as food, cosmetics, towels, protein products, clothing, bags, shoes, home appliances ... City of Ardabil.
Amenities:
ATM (ATM)
Amusement Park
fast food
Neighboring Shorabil Lake
Contacts:
Address: Shorabil Tourist Area, Shousasernet Commercial Complex, Promah Store.
Phone: 4 - 33523690 (045)
Fax: 33523695 (045)